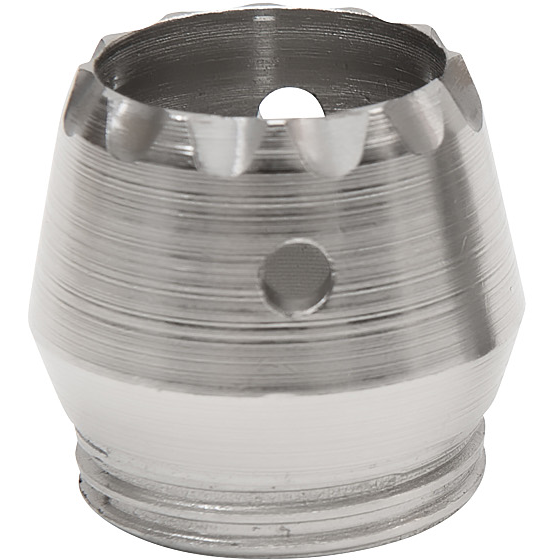 Serrated Tip
SKU: S-5
Regular price $24.24 Sale
The Serrated Tip is specifically designed for use in hay, silage, and soils with roots and other obstructions. The serrated cutting edge allows for a clean, unobstructed sample. It is approximately ¾" in diameter, and can be resharpened by hand with an approximate 1/4" round file. Works well with all Oakfield Apparatus hay tubes.
Made with the exceptional workmanship and materials, this replaceable tip is finely machined to make sampling in obstructed conditions easier and for long-lasting durability. All Oakfield Apparatus tips are nickel plated to add extra strength and resist corrosion. This tip is replaceable and works with any of our soil and hay probes so that you can be prepared for sampling in any type of condition. Buying extra tips for your sampling tool can be a convenient and economic way to increase the lifespan of your equipment. 
Made in the USA.
SKU: Model S-5
See our FAQs for a Soil Tip Comparison Chart and How To Tell Soil Tips Apart. 
Related Products