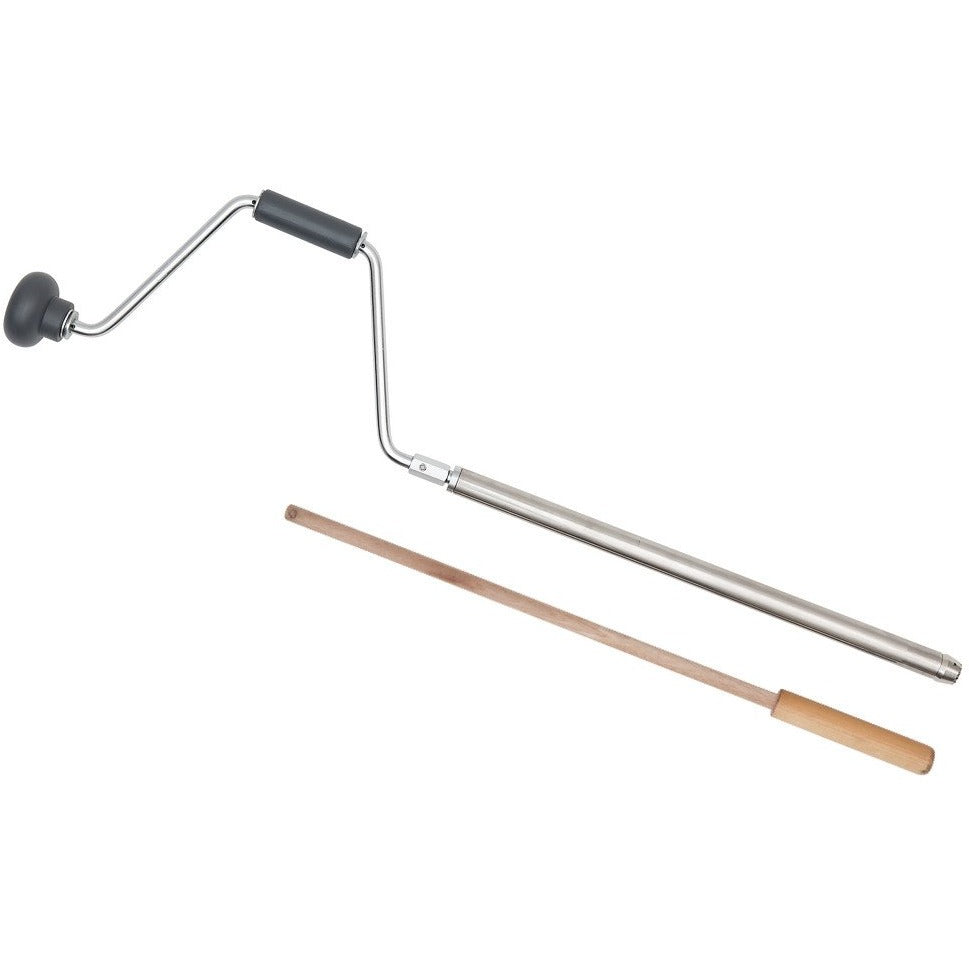 Closed Hay Probe Kit
SKU: #91
Regular price $267.21 Sale
The Closed Hay Probe Kit quickly and simply extracts core samples from hay/forage bales with a closed tube for avoiding cross-contamination.
The hay tube is approximately 18" in length and will take a sample that is 3/4" in diameter. There is a plug at the top of the tube to keep the sample completely encased until you are ready for extraction. Firmly press the pin down to remove the plug at the top of the tube to extracted the sample. We recommend using a Tip Wrench to press the pin down. The hay sampler tube is extra strong to withstand any twisting during sampling, and attaches to a replaceable, screw-on Serrated Tip that comfortably cuts through hay. The hand brace allows you to just crank and turn the handle to easily cut into the hay.
The Closed Hay Probe Kit includes:
One - Closed Hay Tube 
One - Serrated Tip 
One - Dowel Rod 
One - Hand Brace
Made with exceptional workmanship and materials, our hay probes are finely machined for smooth, easy sampling, and long-lasting durability. All Oakfield Apparatus hay tubes are constructed of heavy stainless steel. All hay sampling components are interchangeable so you can add parts as needed.
Made in the USA.
SKU: Model #91
Related Products